Notice - This information is for a past Pow Wow.
November 17, 2023 - November 24, 2023
---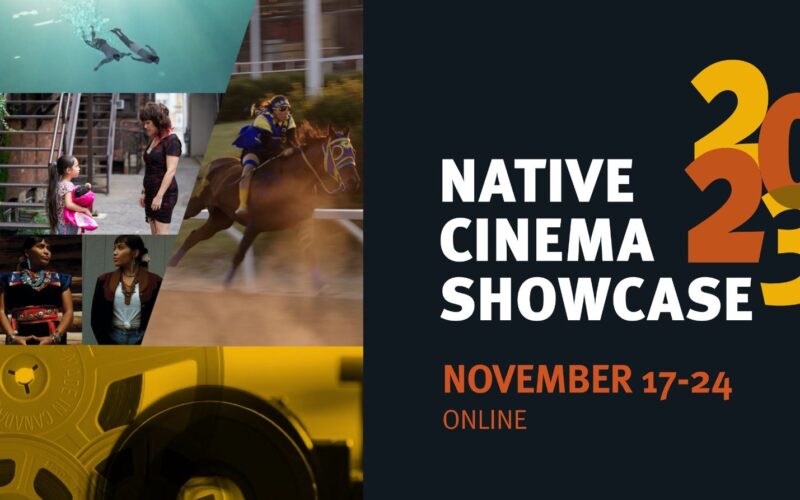 The National Museum of the American Indian's Native Cinema Showcase is an annual celebration of the best in Native film. This year's theme highlights films of Indigenous perseverance that inspire, uplift, and triumph against adversity—stories that prevail against the judicial system, generational trauma, and cultural appropriation through love and complex relationships, self-worth, and humor. The showcase provides a unique forum for engagement with Native filmmakers from Indigenous communities throughout the Western Hemisphere and Arctic.
All films available on demand:
Aitamaako'tamisskapi Natosi: Before the Sun
L'Inhumain
The Legend of Molly Johnson
Powerlands
Rosie
We Are Still Here
Connections Shorts Program
Future-Focused Shorts Program
Inside Out Shorts Program
Pacifika Shorts Program
This program is funded in part by the San Manuel Band of Mission Indians.
Status: Active
Virtual Pow Wow
---
Event Information
Details
Date: November 17, 2023 - November 24, 2023
Location


Virtual Pow Wow 2023 Native Cinema Showcase
1514 Views
Organizer:
Contact: National Museum of the American Indian
Phone:
Email:
Visit Organizer Website »
More Information:
Additional Information:
Pow Wow Information
A Pow Wow is a Native American tradition that brings together many different tribes and communities. Pow Wows are cultural celebrations that include dancing, singing, socializing, crafts, arts, and food.
Pow Wows listed on our calendar are open to the public!
Submitted by Paul G on: October 31, 2023
Disclaimer: The information on our calendar is updated often with the latest information available. We use multiple sources to get the best information possible. Please check and verify information before traveling to an event.
---
---
---
Pow Wow Last Update: October 31, 2023