Notice - This information is for a past Pow Wow.
August 19, 2023 -
Yurok Tribe
190 Klamath Blvd, Klamath, CA, 95548
---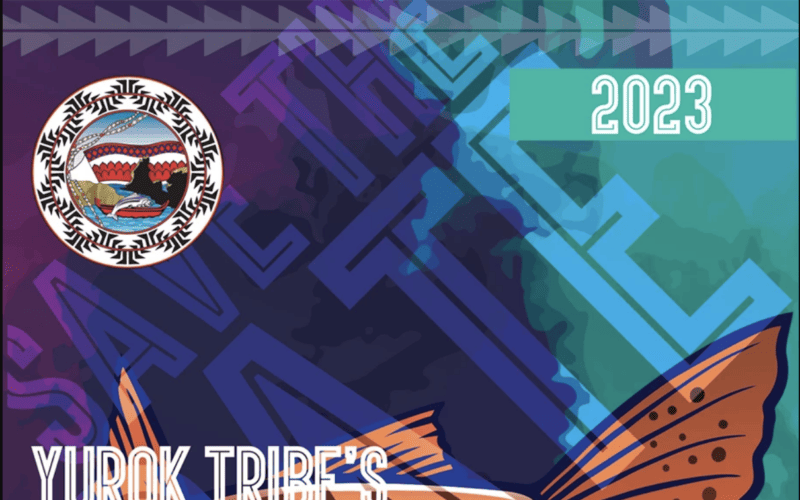 August 19, 2023
The Yurok Tribe's annual Klamath Salmon Festival in Klamath, California. Learn about California's largest Native American tribe and feast on fresh Salmon.
The Salmon Festival begins with the free Ney' Puey 5K Run at 10:00 am. At 10:30 am, watch the Salmon Festival parade then enjoy a salmon dinner cooked in a traditional Yurok way.
This is a family-friendly, free festival. Attendees will also enjoy watching the highly competitive Stick Game Tournament. (The Stick Game is played by all local tribes and is a full-contact sport that resembles lacrosse with a wrestling element. The game is heavy on action.) There will also be an Indian Card Games Tournament and a number of cultural demonstrations and activities. There will be various contests throughout the day, along with an array of kids' activities and vendors. This is a great opportunity to learn more about the Yurok Tribe, the largest tribe in California, their culture and the Klamath River. Plus, you will also get to feast on freshly caught salmon!
Festival Parking & Free Shuttle: Festival parking is off the Terwer Valley exit on Highway 101 #769) on Klamath Mill Rd. Follow the salmon signs. They will be running a quick shuttle to the event site. Elder and disabled parking is in the Redwood Hotel Casino parking lot.
Status: Active

---
Event Information
Details
Date: August 19, 2023 -
Location
Yurok Tribe
190 Klamath Blvd, Klamath, CA, 95548
5185 Views
Venue:
Yurok Tribe
190 Klamath Blvd, Klamath, CA, 95548
Pow Wow Information
A Pow Wow is a Native American tradition that brings together many different tribes and communities. Pow Wows are cultural celebrations that include dancing, singing, socializing, crafts, arts, and food.
Pow Wows listed on our calendar are open to the public!
Submitted by Kelli Gowder on: June 27, 2023
Disclaimer: The information on our calendar is updated often with the latest information available. We use multiple sources to get the best information possible. Please check and verify information before traveling to an event.
---
---
---
Pow Wow Last Update: June 27, 2023